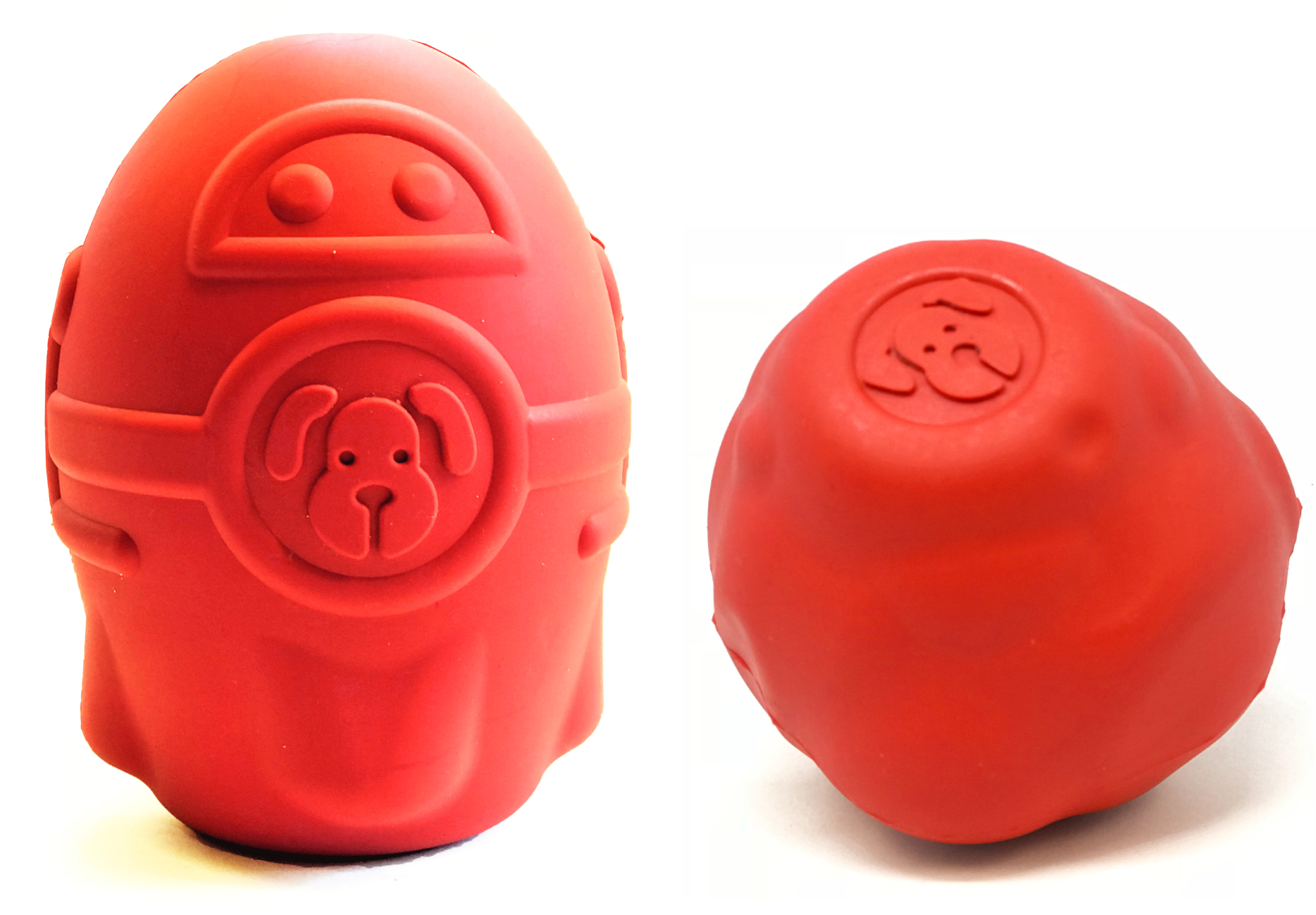 Colorado-based True Dogs, LLC is offering a generous matching program to help MWDTSA collect Spotnik Rocket and Asteroid toys for Q4-2018 care packages.
CEO Adam Baker arranged a special donation link on his company's web site for a Space Force Combo. Together, the Rocket and Asteroid toys retail for $26.00, not including shipping. When you donate via this link, however, you pay only $13.99. True Dogs is covering the remaining amount, giving MWDTSA two toys with shipping for the price of one.
This is the 4th consecutive quarter that True Dogs, LLC has supported MWDTSA's care packages. In Q1-2018, the company donated 200 of their clever Soda Pup Can Toys. In Q2, they provided a matching program that enabled us to send the USA-K9 Grenade Reward Toy to deployed teams. And thanks to a match in Q3, we included the USA-K9 Cherry Bomb Durable Chew Toy and Treat Dispenser in our boxes.
Below, Adam answers a few questions about these creative product lines.
MWDTSA: Your toys are so clever. What can you share about your company's creative process? How do you come up with such out-of-the-box dog toy ideas as the Spotnik Rocket?
AB: Dog owners are a diverse group of people, and yet most dog toys look alike—coming in predictable shapes like bones or resembling children's toys (stuffed animals). At True Dogs, LLC, we try to understand the diversity of consumers and then build products that will appeal to targeted segments. We work hard to create products that are unexpected.
The biggest challenge with making any consumer product is figuring out a way to build an emotional connection with the consumer. We hope that by creating toys in familiar shapes that the consumer already has an affinity for, they will become curious enough to pick our product off the retail shelf and give us a try.
MWDTSA: Tell us about the rubber. Military working dogs tend to be hard on toys.
AB: Manufacturers produce dog toys in lots of different materials, many of which are called rubber. However, not all materials are alike. The vast majority of dog toys are made from thermoplastics which are petroleum-based products. These include synthetic rubber, TPR (Thermoplastic Rubber), TPU (thermoplastic urethane), EVA (Ethyl Vinyl Acetate).
The problem with these materials is that they may or may not be safe for your dog, and they are certainly bad for the planet because they won't biodegrade. Our products are all made from natural rubber. The raw material comes from rubber trees. This is a sustainable crop, and the material will ultimately biodegrade (although not in your lifetime). The rubber is non-toxic and FDA compliant. It is perfectly safe to have in your dog's mouth even if he ingests bits of the material.
By reducing inexpensive fillers and maximizing the amount of pure latex, our material has superior durability and tear strength. Because our compounds are made in the USA (not China), we have much tighter control over our proprietary formulations, ensuring both quality and safety.
MWDTSA: Is there anything else you would like to share with readers?
AB: The more toys you donate, the more matching toys we can send, and we are excited to be able to support MWDTSA in this way.
*****************
Here, again, is the link where you can view and donate a Spotnik Rocket.
MWDTSA is grateful for True Dogs, LLC's ongoing support!
https://www.mwdtsa.org/wp-content/uploads/mwdtsa-kenneltalkblog-spotnikrocket-photo-20180926-scaled.jpg
1779
2560
Leigh Steere
https://www.mwdtsa.org/wp-content/uploads/mwdtsa-website_headerlogo-01-2020-300x138.png
Leigh Steere
2018-09-26 10:43:22
2020-01-29 11:35:50
Launch us a Spotnik Rocket!