Q2-2018 boxes timed for Independence Day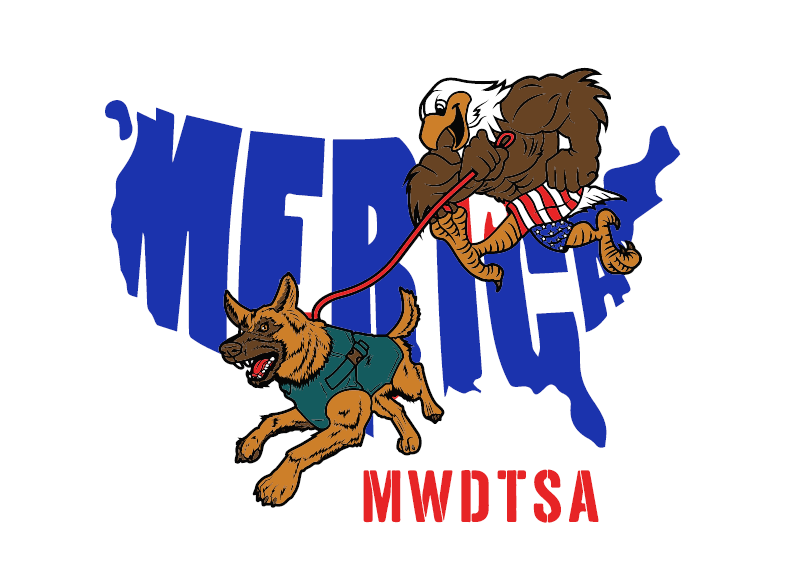 On June 16, 27 volunteers met at Mills Park, Marine Corps Air Station (MCAS) Miramar, to assemble MWDTSA's Q2-2018 boxes. Led by MWDTSA volunteer Jesca Daniels and Steel MMA & Fitness, the packing team also included representatives from three other groups. Faith, Kailin and Ashley helped on behalf of Pinups For Vets. As well, handlers and family members from MCAS Miramar and 32nd Street Naval Base joined the effort. The group packed 200 12"x12"x 5" USPS flat-rate cartons for military working dog teams in the Army, Navy, Air Force, and Marines.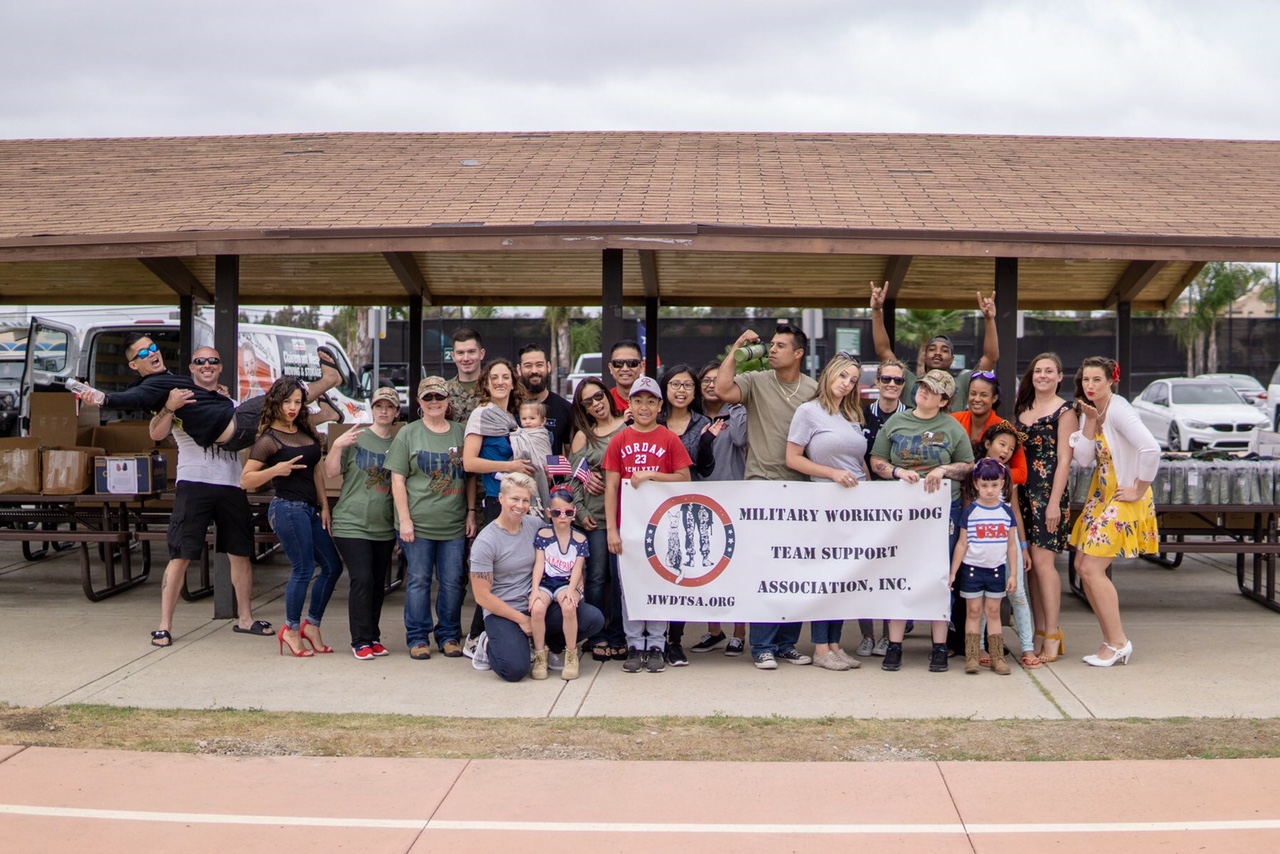 Photos by Honey Wasden Photography and Heather Shough Photography
"When I volunteered to coordinate the Q2-2018 packing event, I knew I wanted a theme related to Independence Day," recalls Jesca. "I also wanted to make it fun, giving handlers a bit of a celebration in a box."
"Each year at our July 4th celebration, folks shout 'Merica 726,383 times," quips Jesca. That might be a slight exaggeration, but the tradition inspired the humorous Q2 graphic design. Jesca painstakingly penned Frank the Freedom Eagle and Merica the Mal, with the goal of showing cause, pride, and humor.
The majority of Q2-2018 care package contents came from veteran-owned businesses.
"It is cool to be able to promote veterans while also supporting active duty handlers," says Jesca. "My goal was to include items that every handler would want and be able to use. I am confident that MWDTSA succeeded on that front."
Logistics for MWDTSA care packing events vary from location to location. In this case, the United States Postal Service could not drive onsite for the packing event, due to base security. So, Jesca's team rented a U-Haul to bring supplies to the park and later take the completed packages to the Post Office.
"It has been an absolute honor to be able to put this together for the deployed handlers," notes Jesca. "The MWD community is my family and I am so grateful to be able to do this to show them how much they mean to all of us."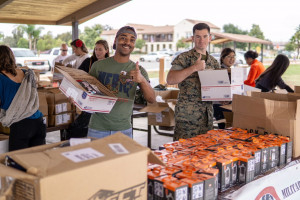 For information on how you can support MWDTSA's quarterly care packages, see https://www.mwdtsa.org/donate/.
https://www.mwdtsa.org/wp-content/uploads/merica-new-2-06-06-2018-CPS-Printable.png
579
785
Leigh Steere
https://www.mwdtsa.org/wp-content/uploads/mwdtsa-website_headerlogo-01-2020-300x138.png
Leigh Steere
2018-07-02 11:50:07
2020-05-21 15:26:33
Q2-2018 boxes timed for Independence Day