Packing commences for Q1-2018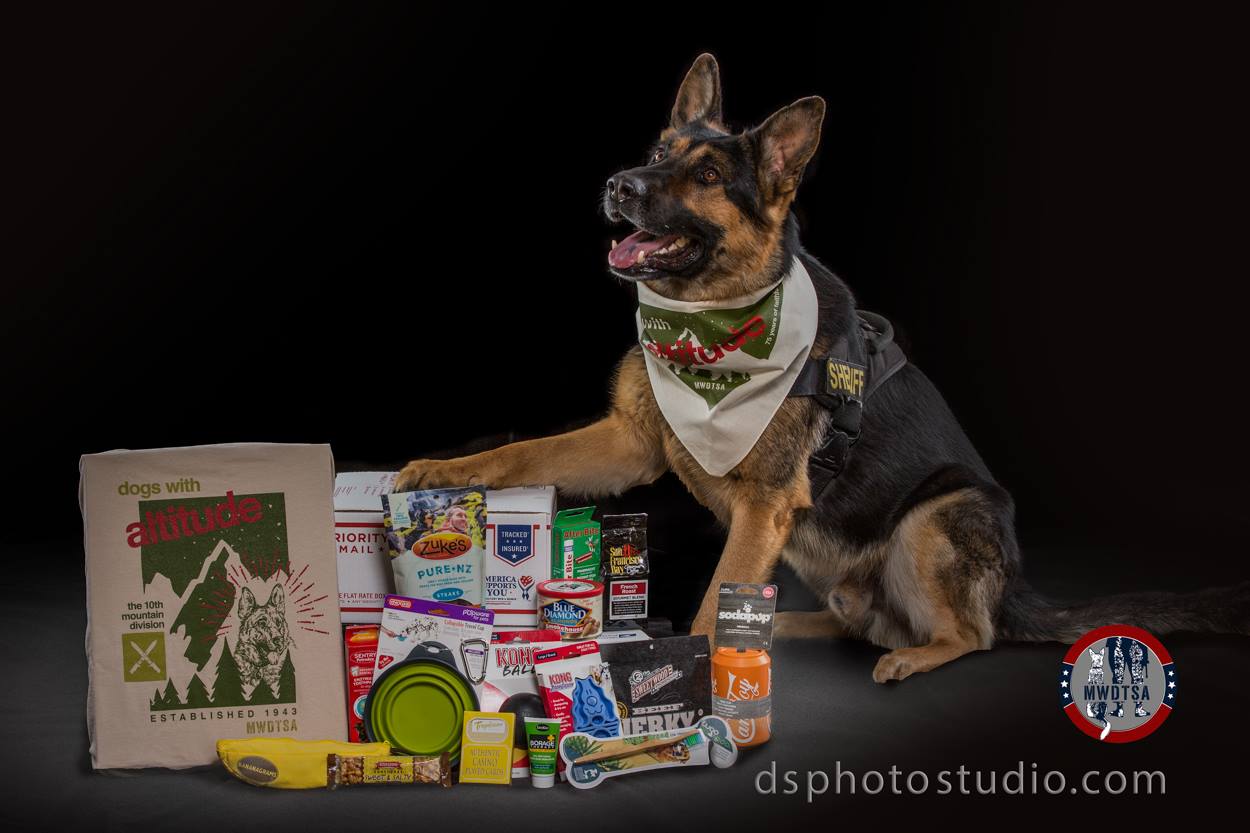 It's packing week. On Sunday, February 11, MWDTSA volunteers and donors will assemble almost 200 care packages. Each box will provide essentials and treats for U.S. military working dog teams in conflict zones around the world.
For each quarter, MWDTSA selects a packing coordinator and location. The extensive preparation process begins 10 or more months in advance of each mailing date.
The packing coordinator…
Identifies a theme for the quarter.
Selects products to include in the care packages.
Solicits donations from manufacturers, retailers, and veterinary clinics.
Organizes fundraisers to collect products and postage.
Identifies a venue for care package assembly.
Selects a packing team.
Delegates pre-pack activities such as sealing liquids in sandwich bags.
Works with the local post office to arrange pickup of the finished boxes.
Adrenaline flows in the days leading up to the care package assembly. Will products arrive in time? We double check quantities, food expiration dates, and more.
Stay tuned for photos of our Q-1 assembly day. We feel honored to be able to support both ends of the leash with these boxes.
Visit https://www.mwdtsa.org/donate/ to learn how you can help with future care packages. We appreciate your support!
Many thanks to David Schlatter for his amazing photos of K-9 Kingston and MWDTSA's Q1-2018 care package.
https://www.mwdtsa.org/wp-content/uploads/27479644_10215141414997698_688854599_o.jpg
833
1250
Leigh Steere
https://www.mwdtsa.org/wp-content/uploads/mwdtsa-website_headerlogo-01-2020-300x138.png
Leigh Steere
2018-02-07 12:04:40
2020-04-04 16:21:49
Packing commences for Q1-2018