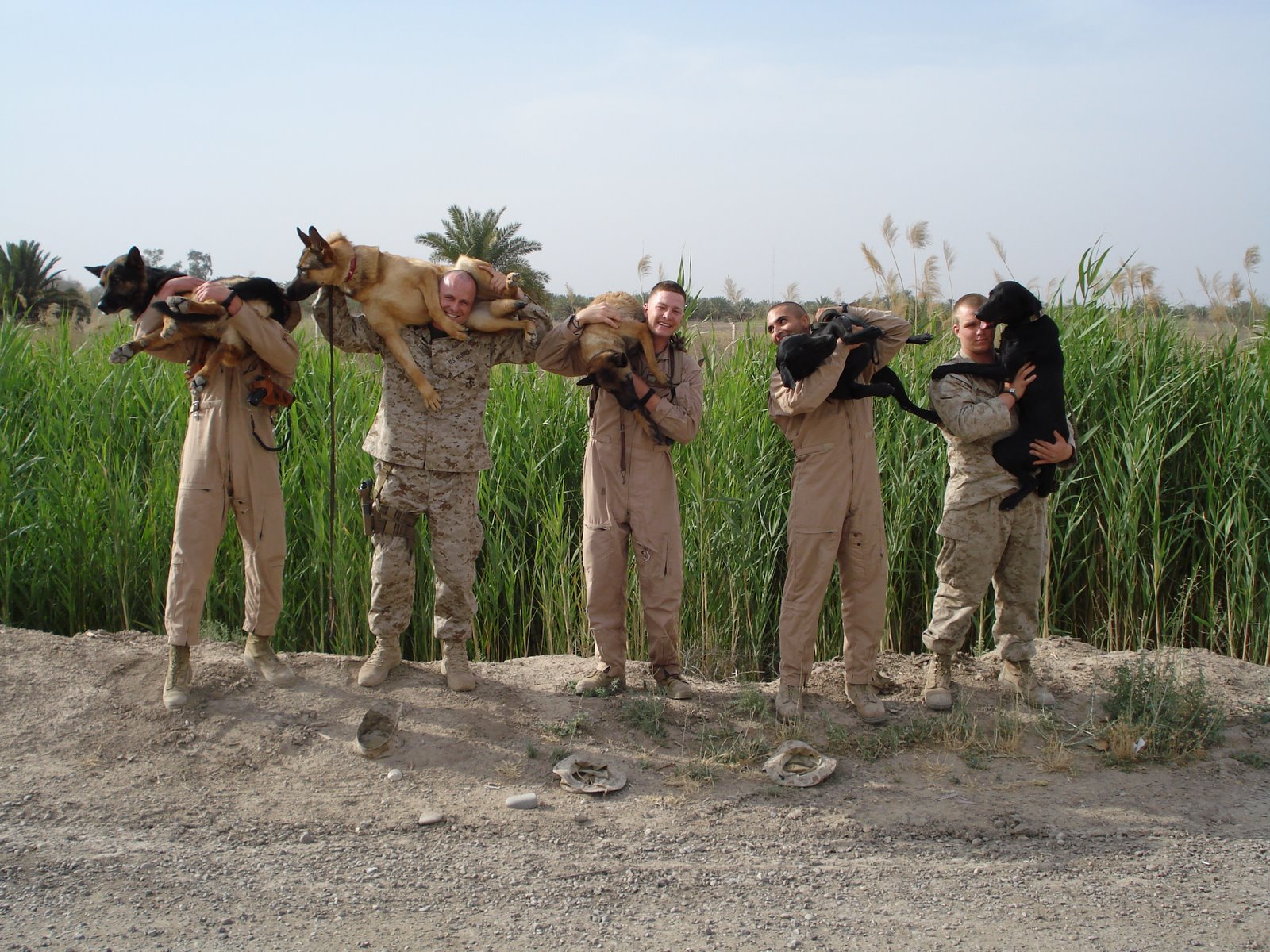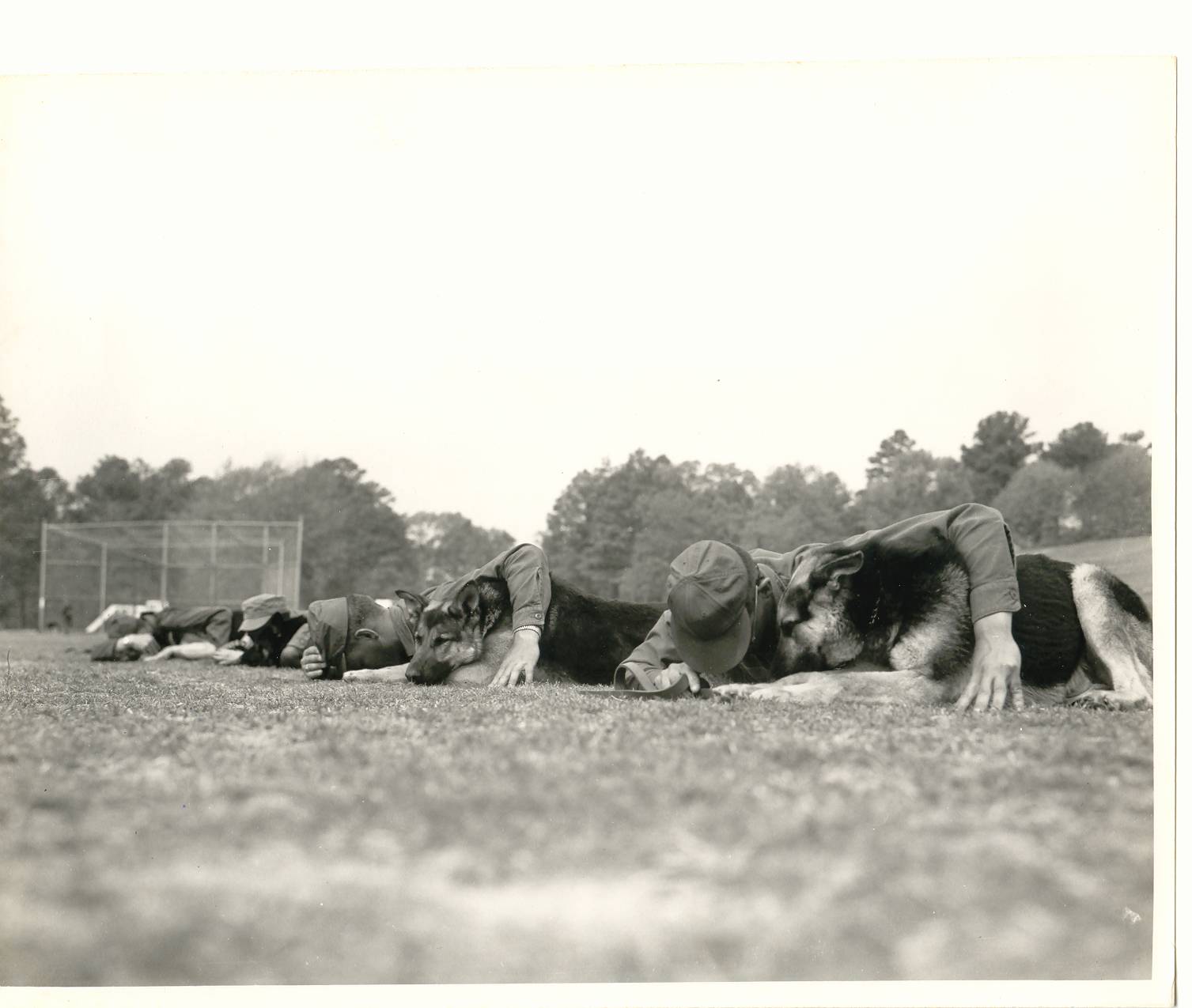 Training is always about the dogs and handlers working together. Each end of the lead having total trust in the other end of the lead. The black and white photo from the Scout Dog school at Fort Benning in the 60s showcases the handlers and dogs in a "ducking for cover" position.
The color photo is of dogs being trained to accept being carried by their handlers. Should the need arise, dogs could be carried by their handlers. Imagine trying to do that trick with a dog that had never before been carried. Yikes!
Looks like they still have some work to do with various carrying profiles and butt sniffing going on. I suspect this would be easier to train when there isn't another butt at your dog's nose level to sniff. This exercise would make we want to find the smallest, sleekest MWD available.
If you check out the 47th IPSD website at http://47ipsd.us/47clip6.htm you'll find a news clipping of an instance in Vietnam where a handler carried his dog from 9:00 in the morning until 5:00 in the evening, after he was shot in battle. Truly heroic actions from both ends of the leash.
https://www.mwdtsa.org/wp-content/uploads/Group-photo-of-guys-holding-dogs.jpg
1200
1600
MWDTSA
https://www.mwdtsa.org/wp-content/uploads/mwdtsa-website_headerlogo-01-2020-300x138.png
MWDTSA
2009-02-15 11:50:00
2020-04-04 16:02:17
Both ends of the leash.