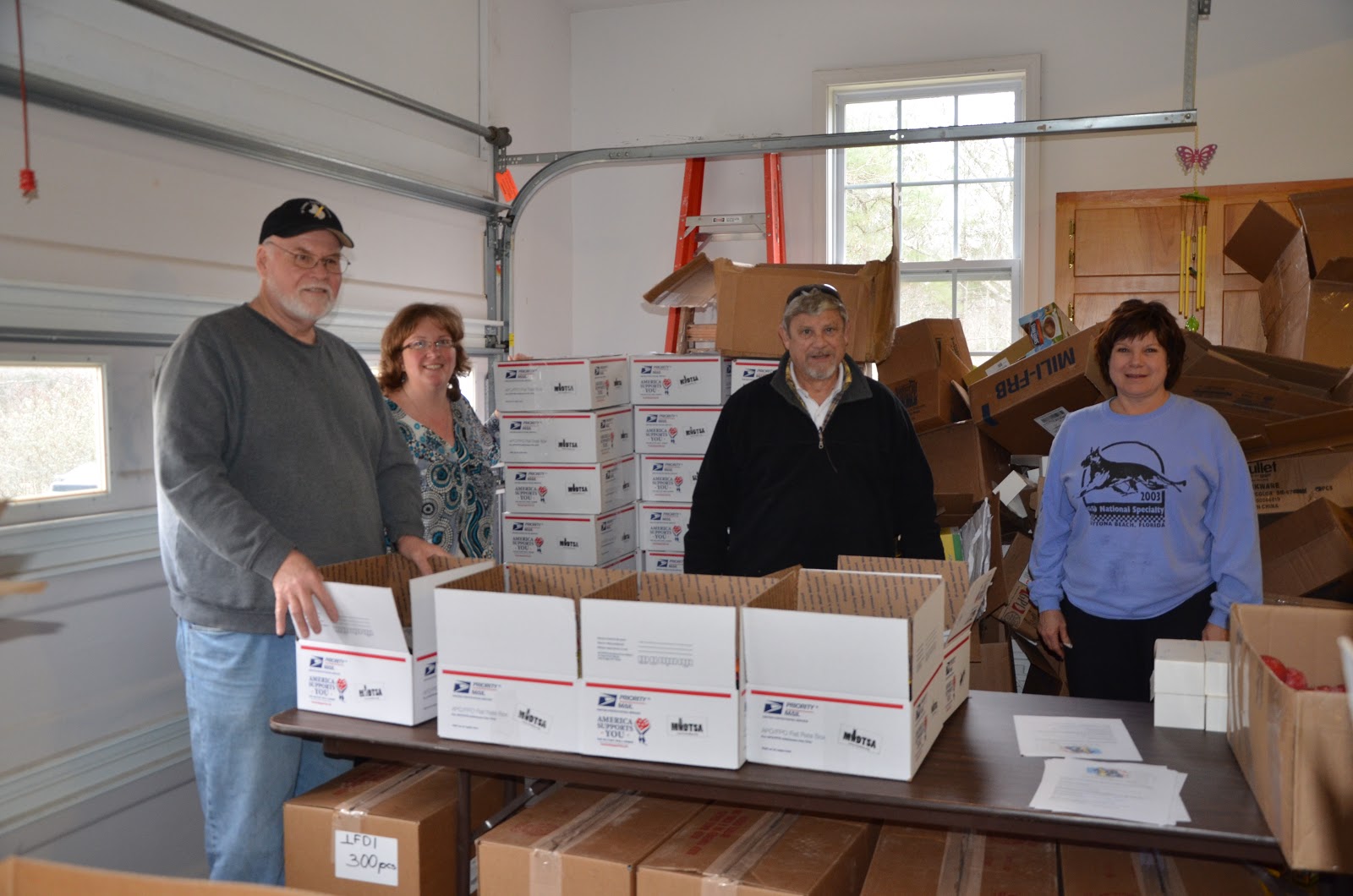 Packing is just one part of the equation….. that took place on Saturday for a large number of care packages.  Today was shipping day, which requires timing, patience and hard work.  Yesterday, we coordinated with the local post office that we would be sending out 70 of the packages today.  We took them to the back door (bulk door) of the local post office and off loaded them onto a huge bin.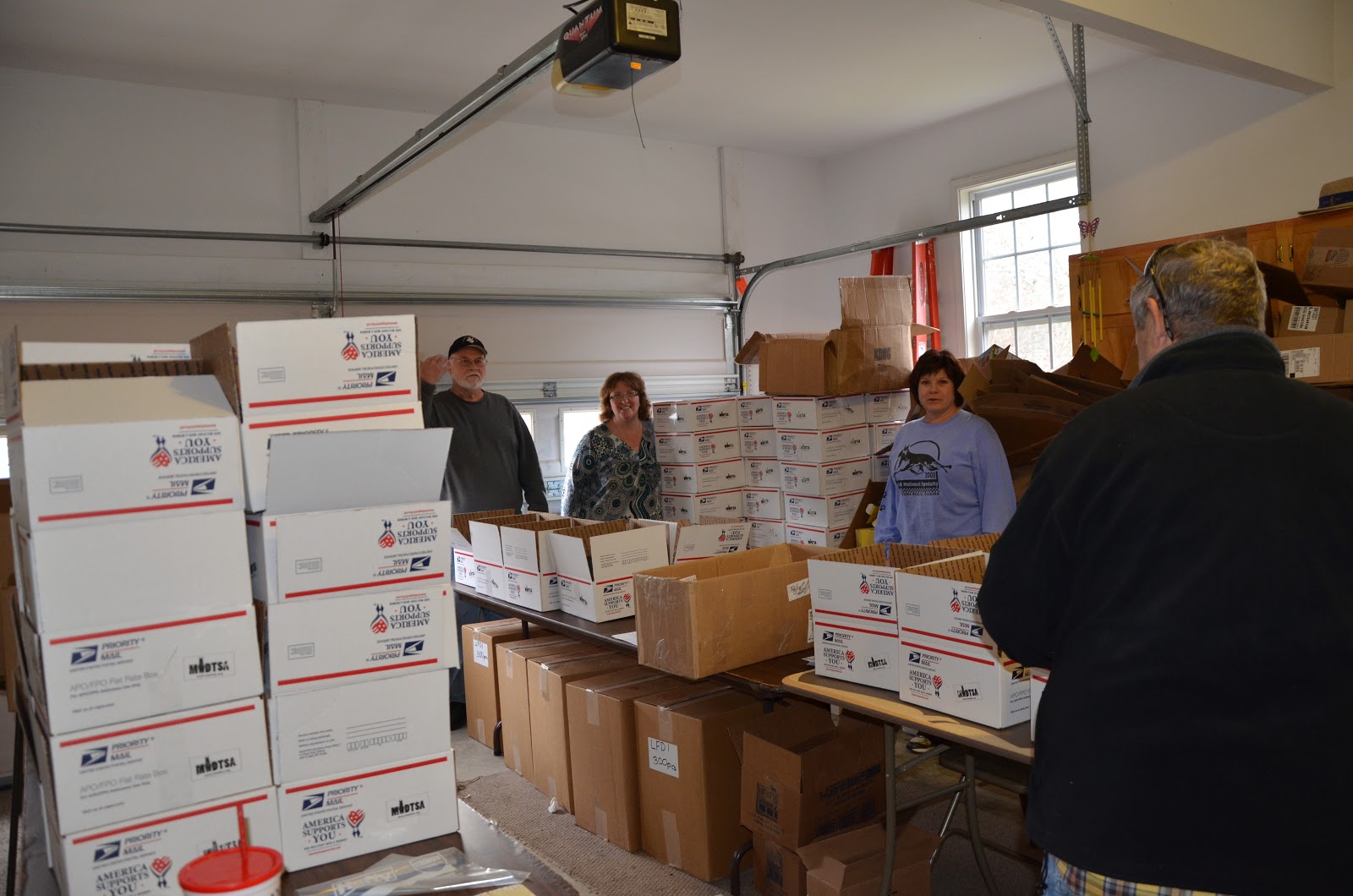 The post office staff rolled them to the front of the post office and we met up with the packages again on the front side at the customer service counters.  10:00 on Tuesday is generally a light  time for the clerks on the front counter so they all pitched in getting these packages processed.  Customs forms, signed, dated, weighed, inserted into sleeves and attached to each box.
Postage has just gone up to $14.85 a package.  Ouch!  $1039.50 was the total bill from both clerks who were working as hard and fast as they could work.  It took us about two hours of clerk time to get them all processed.  I'm exhausted and I know they are, too, from all of the lifting and processing.  LOL.  But, the end result is that 70 more care packages are on their way down range.
https://www.mwdtsa.org/wp-content/uploads/DSC_7766.jpg
1060
1600
MWDTSA
https://www.mwdtsa.org/wp-content/uploads/mwdtsa-website_headerlogo-01-2020-300x138.png
MWDTSA
2013-02-05 12:34:00
2020-04-04 14:57:38
Kudos to our Post Office