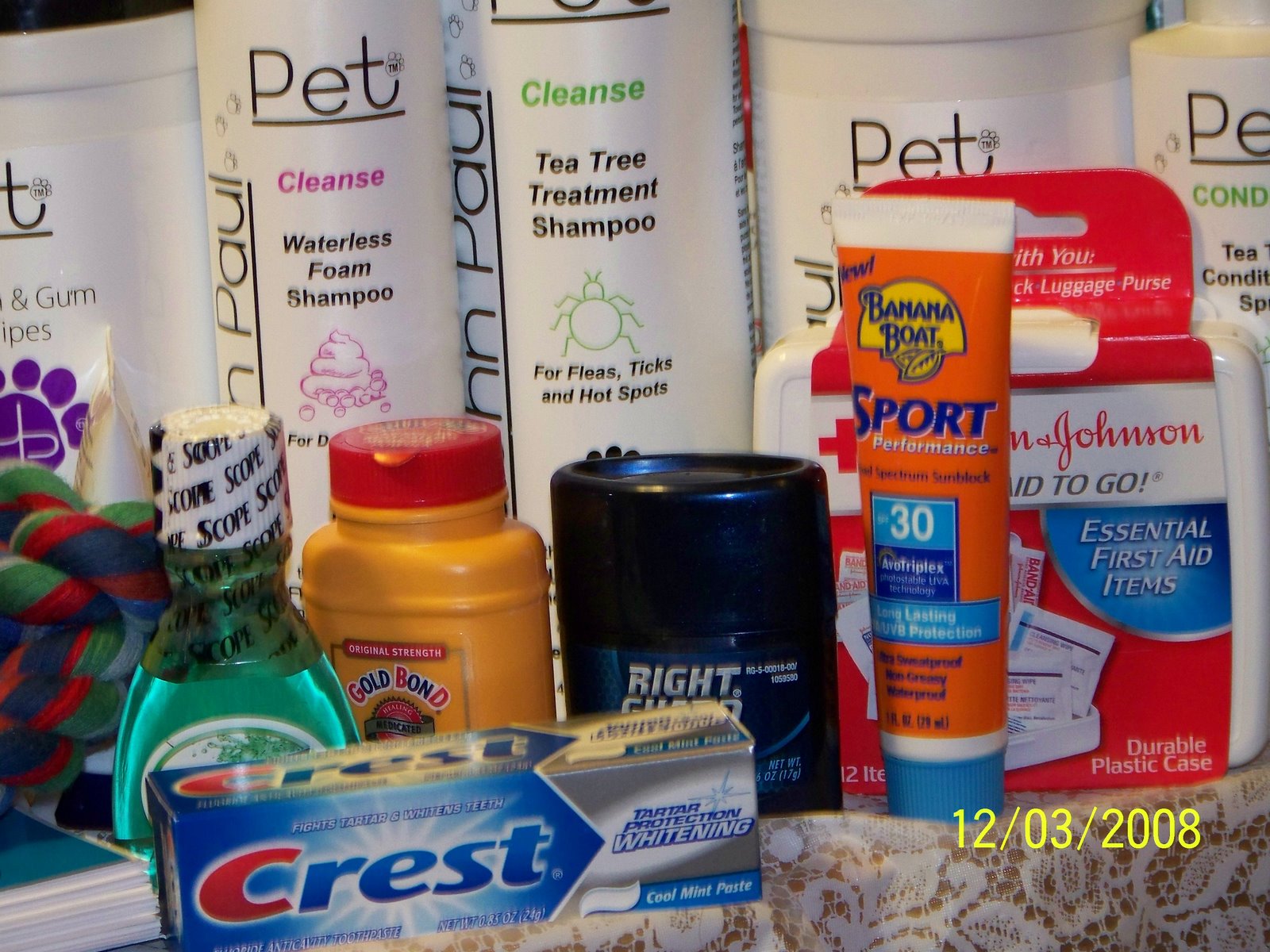 MWDTSA has had some amazing support for our missions this past week. We received a wonderful check from Top Dogs Pet Boutique which will assist us with the postage costs of sending boxes of holiday support. In November we kicked off the fundraiser at Top Dogs with an opportunity to meet two Vietnam Veteran Dog Handlers and one currently retired Military Working Dog, Egon. The warm reception that we received at Top Dogs and the incredible support from their customers was heartwarming.
Additionally, we received a thoughtful and generous donation of in-kind products to be sent to the dogs and handlers. It was rounded up by one individual with the support of some of her friends and was so overwhelming that it really finished out most of the shopping that we needed to do for the holidays. Truly an inspiration. We've spent the better part of this week packaging Priority boxes and heading up to the local Post Office with "hand trucks" full of packages being sent to various kennels.
The local post office staff has adopted us as their own. Sometimes we hear grumbling behind us as we wait in line with an obviously large and time-consuming number of outgoing packages, but when people comment and we let them know the boxes are for the dogs and the troops, they immediately settle down and smile- usually sharing a story about their own loved ones who have been in harm's way along the way. It is this kind of support that makes me know what MWDTSA does touches many more people than just the handlers.
https://www.mwdtsa.org/wp-content/uploads/More-items-donated-by-MS.-Wilson.jpg
1200
1600
MWDTSA
https://www.mwdtsa.org/wp-content/uploads/mwdtsa-website_headerlogo-01-2020-300x138.png
MWDTSA
2008-12-07 10:36:00
2020-04-04 15:58:43
Donations and support