In Memory of Ronald Bullock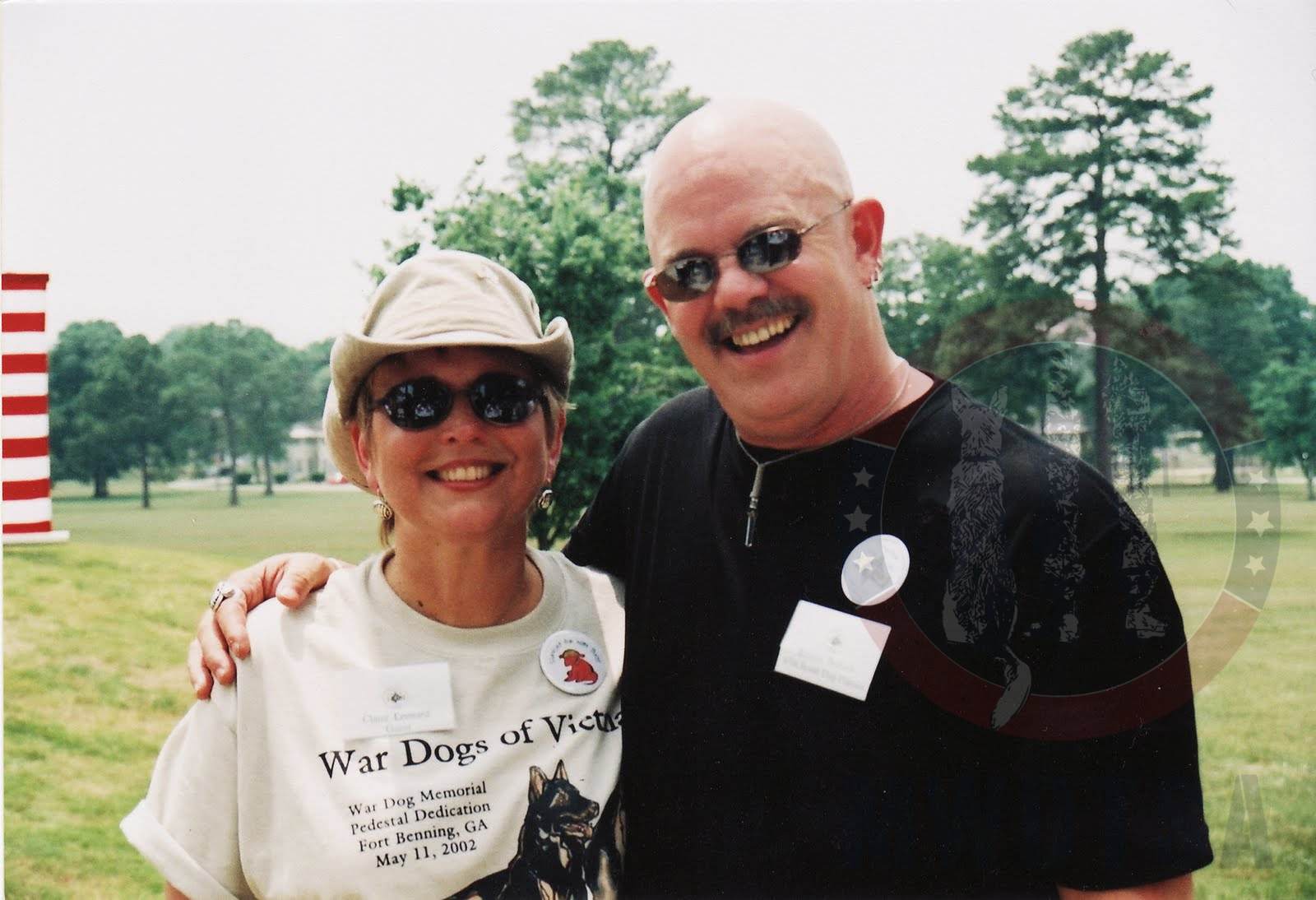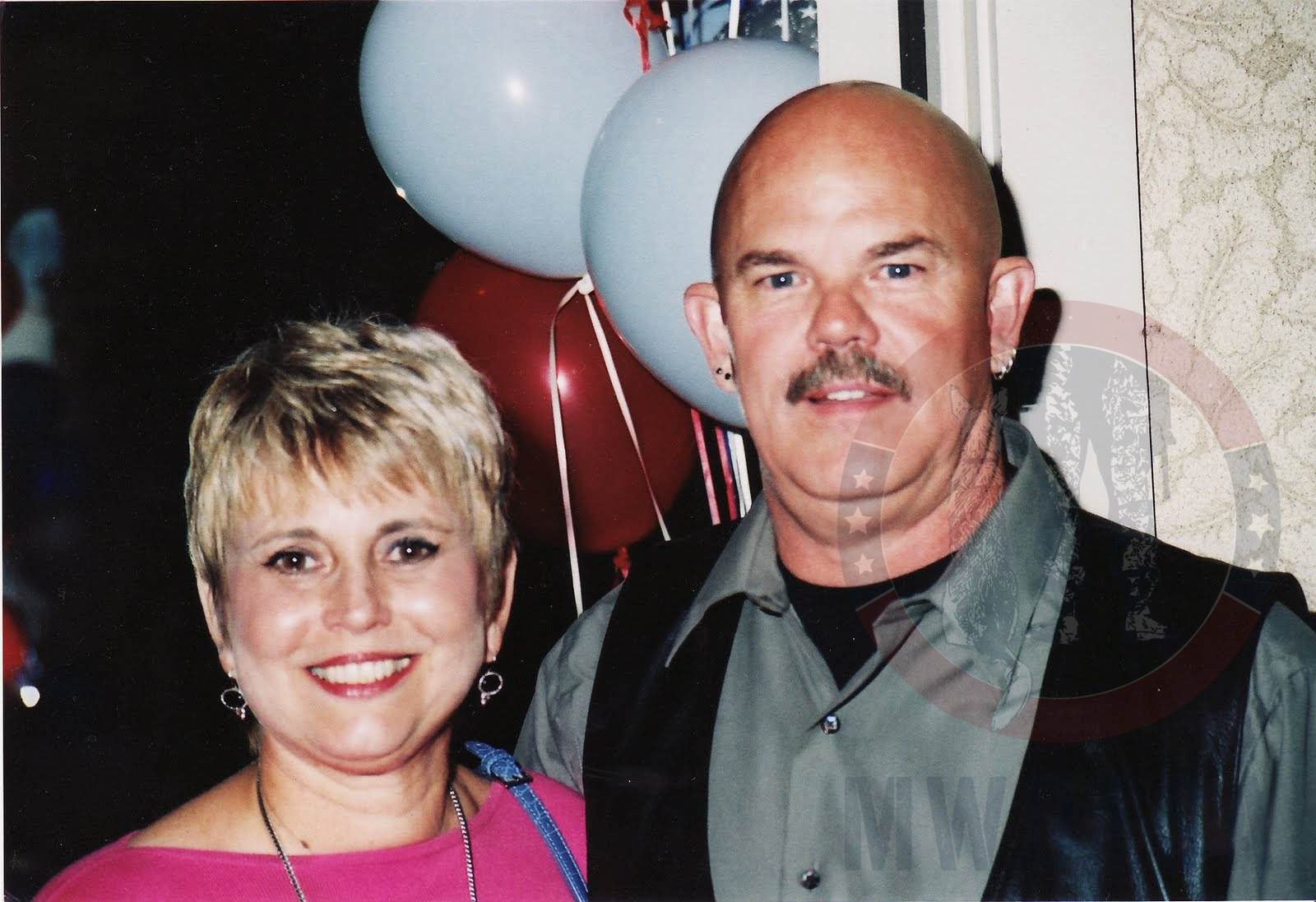 I am returning home after an emotional, hectic and jam-packed four day trip to MacDill AFB and the greater Tampa, FL area. The trip was really wonderful and will be the source of at least a couple more Blog entries. However, the first entry that I must make is in memory of Ron Bullock, a dog handler with the 47th IPSD (Infantry Platoon Scout Dog.)
During my 9 hour drive down to the Tampa, Florida area, I received a call from one of our great supporters down there who said that she wanted to give me a head's up that there had been an incident at MacDill. She proceeded to read part of the local newspaper to me:
Ron Bullock, a former dog handler, had been shot and killed by an off duty FBI agent on the MacDill base. My head was spinning. While I don't have the pleasure of knowing the majority of the Vietnam era handlers, Ron was not only a handler that I knew, but one that I felt connected with and liked. The last that I knew, he was in Massachusetts. What are the odds that he would be at MacDill and this incident would happen as I was heading down there?
What I do want people to know is a fuller story of Ron.
We met in May of 2002 at the reunion of the 47th IPSD at Fort Benning. During the course of the weekend, Ron fully attached himself with our group, helping us work the event and was a great deal of fun. Lots of laughter.
This was the first reunion at which many of my friends offered letters of belated thanks to the handlers in Vietnam, recognizing that this generation of veterans had been treated badly. I was busy with so many thousands of details in the weeks of preparation preceding the event that I didn't have time to write to all of the handlers. I did, however, write to Ron because his dog, Ebony, was my first real connection with War Dogs. (Another of Ebony's handlers, Joseph White, had written a book about this solid black German shepherd dog. The book, Ebony and White, was a Christmas gift to me because I had a solid black German shepherd dog.)
Upon hearing of Ron's death, the first person I called was Jonathan Wahl, our MWDTSA webmaster and a member of Ron's platoon in Vietnam. Jonathan shared the news with Ron's fellow 47th IPSD veterans. They have shared the following with me:
Ron served with honor in the 47th IPSD which was based at LZ Sally in Vietnam. On July 1, 1969, Ron took an RPG (Rocket Propelled Grenade) and had head wounds. He would have been sent to Japan, except for the head wounds and he was sent instead to a hospital ship. Ron was returned to the unit within 30 days. Ron reported that he was suffering from headaches. He suffered PTSD and was a 100% disabled Vietnam Veteran.
I look at these photos of Ron with me and my friends and I remember a fun loving, happy man. I try to contemplate the odds of me heading to MacDill at the same time this incident happened, but I cannot make the numbers work. The statistics on that are beyond my comprehension. I know there is a purpose that God has connected me to this incident and I am still sorting it out.
For me, the earth has shifted a bit and the universe is realigning.
Please see Ron in the photos on this Blog Entry. First with Claire, who brought him lots of laughter. With our working group at a spontaneous lunch hosted by Stan Stockdale, the 47th IPSD LT. In front of the War Dog Memorial at Fort Benning with members of his platoon and then at another reunion at Beaumont.
Rest in Peace, Ron.
https://www.mwdtsa.org/wp-content/uploads/Ron-Bullock.jpg
1094
1600
MWDTSA
https://www.mwdtsa.org/wp-content/uploads/mwdtsa-website_headerlogo-01-2020-300x138.png
MWDTSA
2010-05-24 07:30:00
2020-04-04 16:19:05
In Memory of Ronald Bullock