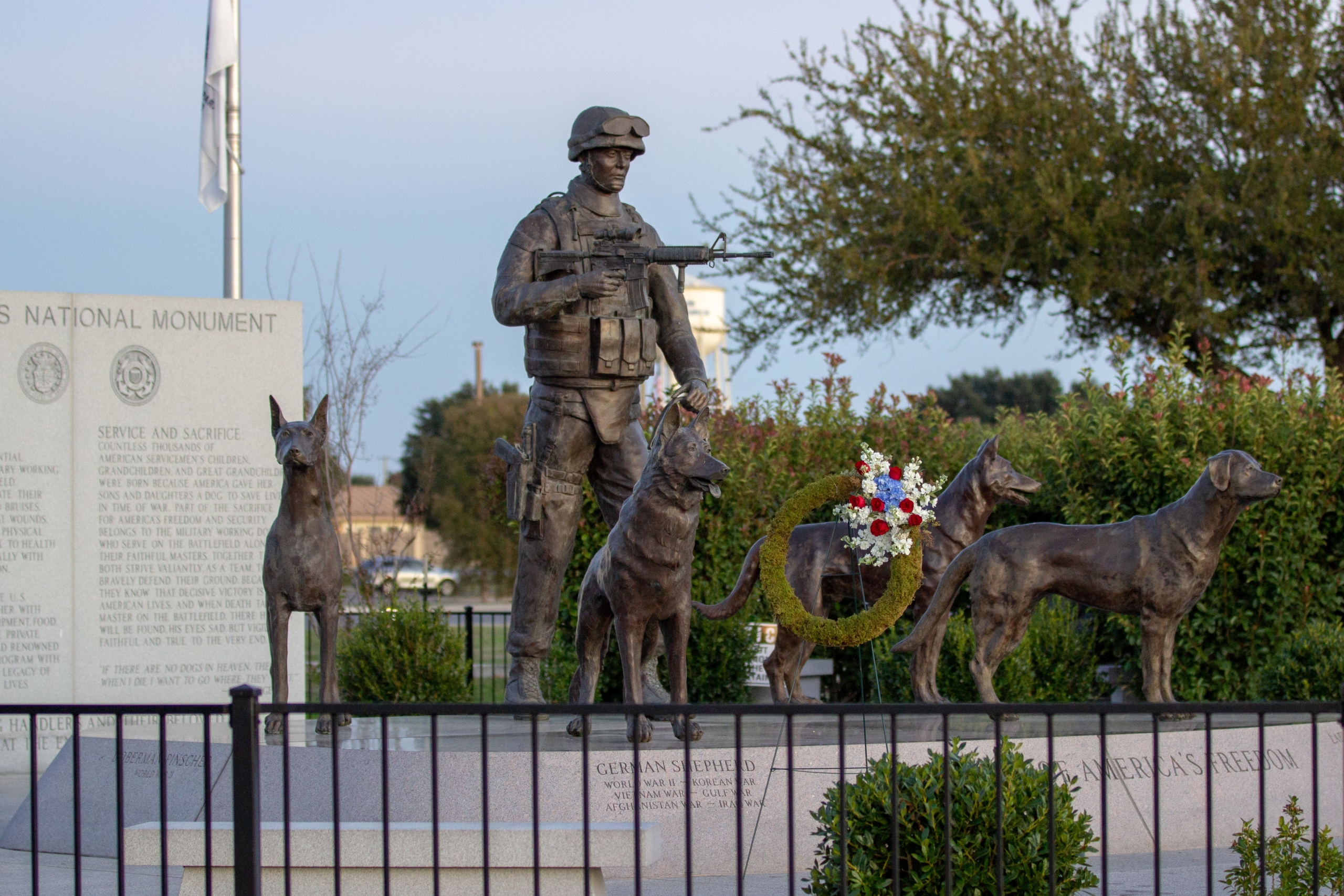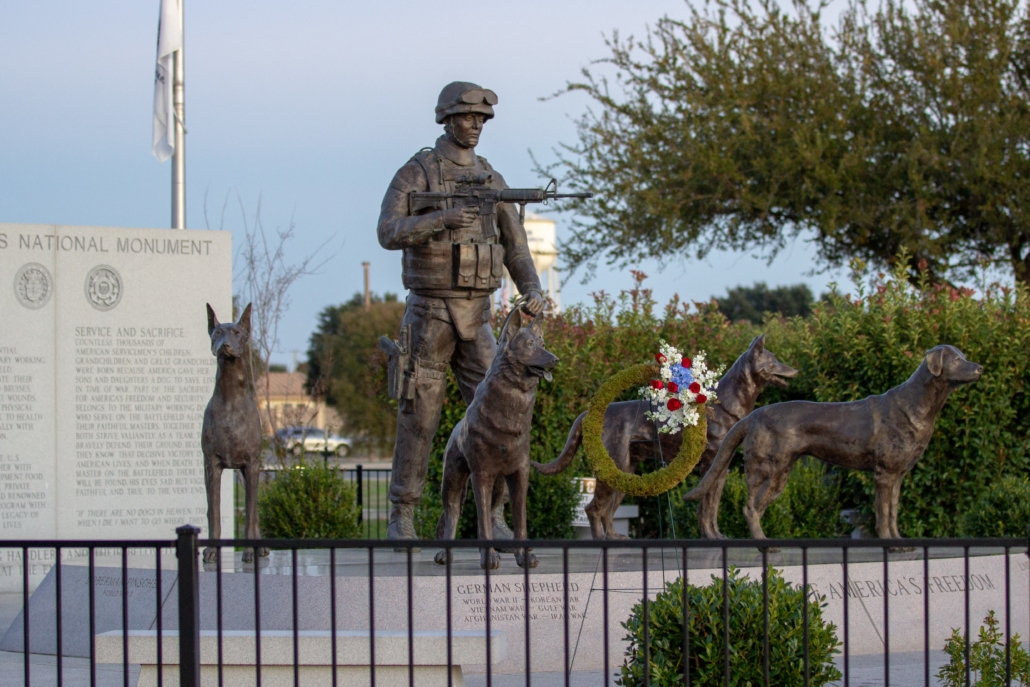 On this Memorial Day Weekend 2023, the Military Working Dog Team Support Association is grateful to all U.S. military working dog handlers and K9s, past and present, who work tirelessly to protect our troops and our freedom. These teams often serve in front of the front lines, checking for hidden dangers such as improvised explosive devices and ambushes. They save lives.
The following military working dog handlers have died since September 11, 2001.
This list also includes some handlers from coalition forces. We thank you all for your service and sacrifice.
On Memorial Day 2023, please join us in reflecting on each name below:
Sgt Joshua Ashley, USMC, KIA 19 July 2012
MA2 Sean D. Ayoung, US Navy, died 21 Dec 2019
SGT Aaron J. Blasjo and MWD Hunter, US Army, KIA 29 May 2011
MA2 Sean Brazas, US Navy, KIA 30 May 2012
MA2 Michael Brodsky, US Navy, WIA/died 21 July 2012
Sgt Adam L. Cann, USMC, KIA 5 January 2006
SSgt Brian M. Carragher, US Air Force, killed 18 September 2010
LCpl Peter J. Clore, USMC, KIA 28 May 2011
Cpl Keaton G. Coffey, USMC, KIA 24 May 2012
SGT Zainah C. Creamer, US Army, KIA 12 January 2011
LCpl William H. Crouse IV and MWD Cane, USMC, KIA 21 December 2010
SSgt Christopher Diaz, USMC, KIA 28 September 2011
Cpl Max W. Donahue, USMC, KIA 6 August 2010
MA1 John Douangdara and MPC Bart, US Navy, KIA 6 August 2011
SSG Raphael A. Futrell, US Army, died 25 March 2009
SFC R. Aaron Grider, US Army SOC, KIA 18 Sept 2010
LTC Daniel E. Holland, DVM, US Army, KIA 18 May 2006
SSG James R. Ide V, US Army, KIA 29 August 2010
SrA Martin Kristiansen and MWD Loke, Royal Danish Air Force, KIA 13 June 2010
SPC Robert W. Jones, US Army, died 6 January 2018
SGT Dick A. Lee Jr. and MWD Fibi, US Army, KIA 26 April 2012
Cpl Dustin J. Lee, USMC, KIA 21 March 2007
SSG John Mariana, US Army, died 28 November 2012
Cpl Eric John Niss-De Jesus, USMC, died 5 June 2021
TSgt Jason L. Norton, US Air Force, KIA 22 January 2006
SFC Gregory A. Rodriguez, US Army, KIA 2 September 2008
LCpl Kenneth M. Rowe and MWD Sasha, Royal Army UK, KIA 24 July 2008
MA2 Christopher L. Roybal, US Navy, killed 1 October 2017
PFC Colton W. Rusk, USMC, KIA 6 December 2010
Sapper Darren Smith and MWD Herbie, Royal Australian Army, KIA 7 June 2010
Cpl David M. Sonka and MPC Flex, USMC, KIA 4 May 2013
Cpl Jeffrey R. Standfest, USMC, KIA 16 June 2010
SPC Brandon K. Steffy and MWD Maci, US Army, KIA 25 October 2009
SSG Donald T. Tabb, US Army, KIA 5 February 2008
LCpl Abraham Tarwoe, USMC, KIA 12 April 2012
LCpl Liam R. Tasker, Royal Army UK, KIA 1 March 2011
CPL Kory D. Wiens and MWD Cooper, US Army, KIA 6 July 2007
SGT Jorden Williams, US Army, died 02 January 2019
Sgt Christopher M. Wrinkle and MWD Tosca, USMC, died 31 July 2011
Photo credit: Heidi C. Rose-Fiscus
https://www.mwdtsa.org/wp-content/uploads/mwdtsa-blog-memorialday-photo-20200524-scaled.jpg
1707
2560
MWDTSA
https://www.mwdtsa.org/wp-content/uploads/mwdtsa-website_headerlogo-01-2020-300x138.png
MWDTSA
2023-05-15 20:05:34
2023-05-15 22:16:26
Memorial Day 2023